About us
The Biosciences eastern and central Africa-International Livestock Research Institute (BecA-ILRI) Hub is a world-class agricultural research and biosciences facility located at and managed by ILRI in Nairobi, Kenya.
The BecA-ILRI Hub's mission is mobilizing bioscience for Africa's development, by providing a centre for excellence in agricultural biosciences. This enables research, capacity building and product incubation, conducted by scientists in Africa and for Africa, and empowers African institutions to harness innovations for regional impacts in improved agricultural productivity, income, and food and nutritional security.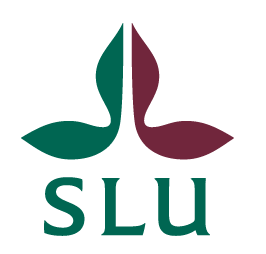 The SLU-Global Bioinformatics Centre (SGBC) is part of the Core Facility at SLU and is an academic research and educational initiative aimed to build a long-term successful bioinformatics infrastructure facility that serves the Swedish University for Agricultural Sciences (SLU) and life science research communities worldwide.
Click below to continue reading about
BecA-ILRI Hub ...
SLU-Global Bioinformatics Centre (SGBC)...
About this workshop
The BecA-ILRI Hub seeks to strengthen the capacity of the east and central African scientific community who require advanced skills in genomics and bioinformatics to support their research. These skills increase institutional capability to conduct bioscience research, and significantly contribute to improved agricultural products that can enhance livelihoods of farmers in the region.

As part of this capacity building programme, the BecA-ILRI Hub in collaboration with SLU will hold a two weeks hands-on training workshop on Advanced Genomics and Bioinformatics from 8th – 19th August 2016.

The workshop aims to provide a learning forum for researchers in genomics (laboratory procedures in Next Generation Sequencing NGS) and bioinformatics (computational methods of analysing NGS data). Continue reading...